Gin is one of the oldest spirits you'll find in cocktails, so it's difficult to narrow down the 7 best gin cocktails ever. But, I've compiled this list to offer something for everyone, something sweeter, something stronger, and something absolutely impressive.
Gin is such a versatile spirit you can mix it with almost anything, but in truth it's the botanical and juniper notes that make the magic happen. So here's my top 7 best gin cocktails, in no particular order.
1. Bee's Knees
The Bee's Knees is just that – the bee's knees, it's (in my opinion) the best gin cocktail you could ever come up with. A beautiful blend of honey, lemon, and gin, this cocktail is fun, very flavorful, and has a bit of a sting to it as well. Easily a cocktail that will put you in a good mood. Check out the recipe here.
2. Gin Gimlet
The gin gimlet is a very old gin cocktail, and it's also one of the simplest. Just gin, lime juice, and simple syrup make for an elegant and delicate cocktail. It's also one of the gin cocktails that lets the gin take center stage, in terms of flavor. Check the recipe here.
3. Gin & Tonic
Gin and tonic is one of the best possible highballs anyone could come up with, and it's also the perfect blend of botanical notes with bitter-sweet herbs found in tonic water. The overall flavor depends on your tonic of choice, but the carbonation is always there. This is one of my all time favorite combinations. Check the recipe here.
4. Gin Sour
The gin sour is more than just sour, it's also silky smooth thanks to that beautiful egg foam. A gin sour is one of the most elegant and refined gin cocktails, definitely something to try on a second or third date. Check recipe here.
5. Classic Martini
The classic Martini is the one with gin and vermouth, and whether you use dry or blanc is an entirely personal choice. Blanc vermouth will give you a semi-sweet drink, while dry will give you, well dry. This is a classic and it's inspired many, many riffs. Personally I make it with blanc vermouth, as I like it a little sweeter. Check recipe here.
6. Leap Year
Leap year has a cool name and a really nice combination of flavors too, including orange and sweet vermouth. Gin-based, but so much more than that, this cocktail is about as old as the gimlet and was originally made for London's Savoy Hotel back in 1928 to celebrate the, you guessed it, leap year. Check recipe here.
7. Foghorn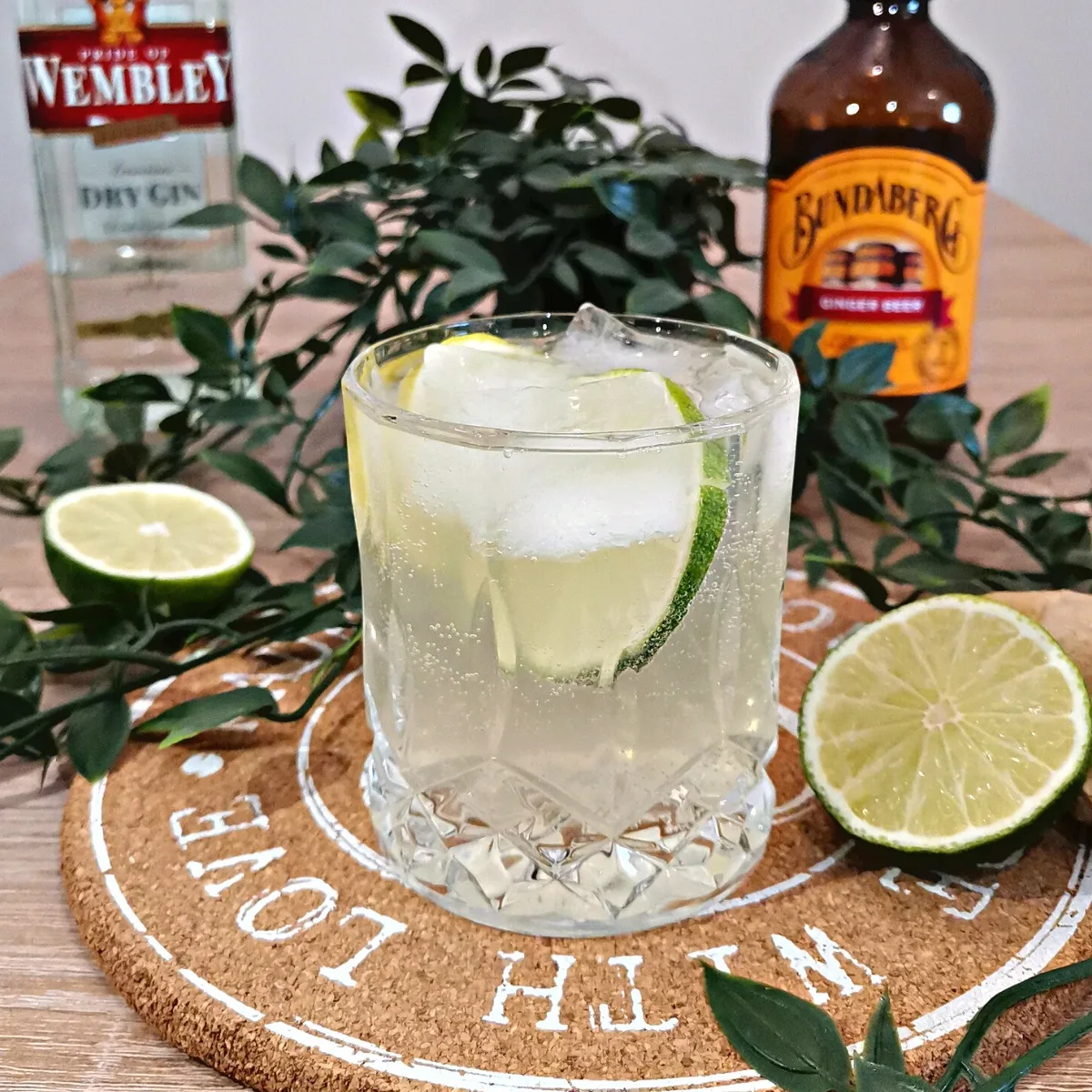 The Foghorn boasts a cool name, but it's really quite tame. Its key ingredients are gin and ginger beer, so this is more of a refreshing highball than anything else. This is definitely great in the middle of a heatwave to cool you off, but I can see why it'd be a winter hit as well. Check recipe here.
So these were my top 7 gin cocktails, I hope you've enjoyed them !