A dash of raspberry syrup in a gin and tonic sounds absolutely delightful, and might be just what you're missing on a hot summer afternoon.
This post may contain affiliate links. This post is meant for those of legal drinking age.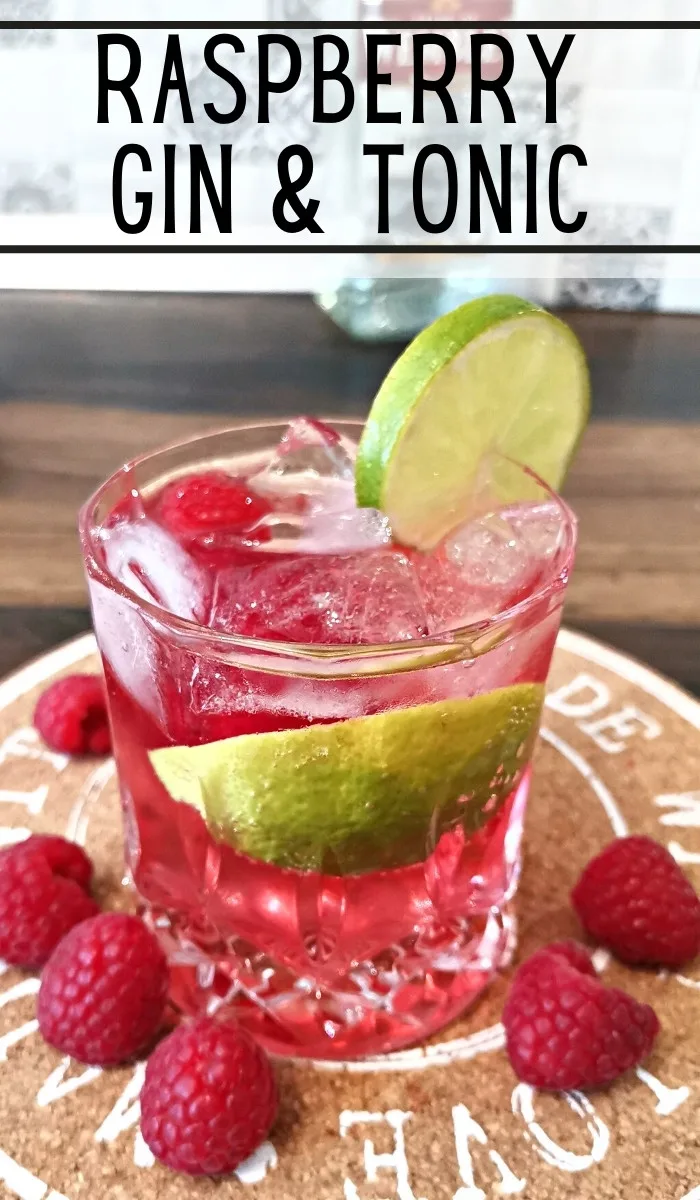 What is Raspberry Gin Tonic?
Raspberry gin tonic is exactly what it sounds like – a variation of the gin and tonic, with added raspberry syrup. It turns a very delightful highball into an even better one, with a hint of raspberry. Just enough to give it color, but not enough to make it overly sweet or overwhelming. Here's how to make one.
Raspberry Gin Tonic Cocktail Recipe
A refreshing gin tonic, with a fruity note (raspberry).
Ingredients
2

oz

gin

0.5

oz

raspberry syrup

4

oz

tonic water

or to top
Instructions
Build in glass, add tonic last. Stir gently.
Notes
You can add more or less tonic water, depending on how you usually take your gin and tonic. This one will be a little sweeter, due to the raspberry syrup.
When is this drink best ?
The raspberry gin tonic works especially great in the summer, since it's a refreshing highball you can enjoy in any setting, from casual to quite formal. I've had this while cooking dinner (and during dinner), I've also had it on the balcony on a hot summer afternoon, and I've see it served in restaurants as well.
You can have a raspberry gin tonic whenever you'd have a regular gin tonic, except this one looks a bit more fun.
My thoughts on Raspberry Gin Tonic
I really liked the raspberry gin tonic, I think raspberry goes very well with gin. The tonic wasn't as bitter in this, probably because of the sweetness in the raspberry syrup. The pale pink color of the drink also gives off a fun, almost party-like vibe so there's really no way to be upset when drinking this.
Overall I think this is a slight improvement on the original gin and tonic. The original is still great, but this one is a bit more fun.
If you like Raspberry Gin Tonic, you might also like…
Blueberry gin and tonic – a gin and tonic with blueberry syrup
Classic gin and tonic – the classic highball
Floradora – a gin, raspberry, and ginger beer highball
Raspberry Gimlet – a gin gimlet with raspberry syrup
Raspberry Lime Rickey – a gin rickey with raspberry
Raspberry Mojito – a Mojito with raspberries
Strawberry Gin Tonic – a gin and tonic with strawberry syrup
Strawberry Gin Tonic – a gin and tonic with strawberry syrup
Pomegranate Gin Tonic – a gin and tonic with pomegranate
Notes, substitutes, and tips
You don't need to add a lot of raspberry syrup to this. It just needs enough to get a hint of fruit, and a nice pale color. Of course, if you want to make it sweeter you can bump up the syrup from 0.5 oz to 0.75 and see if that's better.
This is usually a highball, with more tonic than gin. But you can turn it into a lowball if you like, with 1:1 gin to tonic. If you keep the raspberry syrup the same this will come out sweeter.